Snow Plows
PROFESSIONAL GRADE TRUCKS, SNOW PLOWS, AND SALT SYSTEMS FROM BOSS PLOW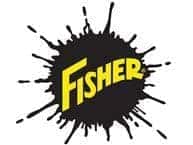 We also sell Fisher Plows in Montpelier, VT
Mon - Fri

8:00 AM - 6:00 PM




Sat

8:00 AM - 5:00 PM




Sun

Closed
Mon - Thu

7:00 AM - 6:00 PM




Fri

7:00 AM - 5:00 PM




Sat - Sun

Closed
Mon - Thu

7:00 AM - 6:00 PM




Fri

7:00 AM - 5:00 PM




Sat - Sun

Closed
Mon - Thu

7:00 AM - 6:00 PM




Fri

7:00 AM - 5:00 PM




Sat - Sun

Closed
Do you Plow like a Boss? Whether clearing the driveway or upgrading your commercial fleet, the Capitol City Buick, GMC team can help you select, install, and service the correct Boss Snow Plow for your plow truck. Boss straight blade plows provide exceptional lighting over any other plow on the market and come with ambidextrous hand controls. Every plow is treated with the Boss SmartShield finish to provide corrosion protection and a long lasting, high gloss shine.

When it comes to Ice Control, Capitol City Buick, GMC is Central Vermont's largest retailer of snow and ice control tools. The very best tools come from Boss and are designed to keep you warm inside the cab and not outside unclogging the unit. Whether you need a smaller tailgate salt spreader or a larger bed salt spreader we have just what you need. Come in today to see how we can can help your fleet step it up this year.

Special financing programs may be available for your Snow Plow, Just Ask Us!